The menu is the first thing you will see when you go into the restaurant. It is the first impression and you can get an instant idea about the restaurant's theme and ideology. It is very important to set the tone right in your menu and for this digital menus are best because you can easily change them and add the dishes you want on top at any time.
You can easily decide which menu items are top performers and which should be taken off the charts if you have competent digital menu management. With the right data analytics, you can easily make decisions that are based on quantitative data and lift your restaurant's potential with amazingly thoughtful changes.
This technology will help you make important decisions with solid quantitative backing and you can never go wrong with the results because it is based on your restaurant's sales pattern. So the selection is solely based on what is right for your place and it will only fit your restaurant's needs. The amount of customization a good menu management software offers is impressive because the choices you made based on them will fit like a button. Here are three tips you can use to optimize your menu using the right restaurant menu management.
Know Your Top Sellers
Every restaurant has some special dish that is its signature but some other promising ones are customer favorites too. When you use a good system like HiMenus you will have the power to check your top-selling items at any time. This is very important and it will eventually help in streamlining the costs and it even ensures a very efficient stock turnover. You can not only review the top-selling items but also figure out easily what menu items are not doing great finances wisely and are just an additional burden on your inventory.
Digital menus give the simple option to remove such items and stock more on those who are giving you profit. This type of menu engineering report not only helps evaluate your restaurant's performance but also makes the base for maximum profit-making. For the restaurants that offer food delivery and want to spice up the sales, they should check the status of easily deliverable items with their reviews and move them up in the delivery menu so it attracts the customers more. They can remove items that are not serving well after being boxed up to avoid any negative feedback.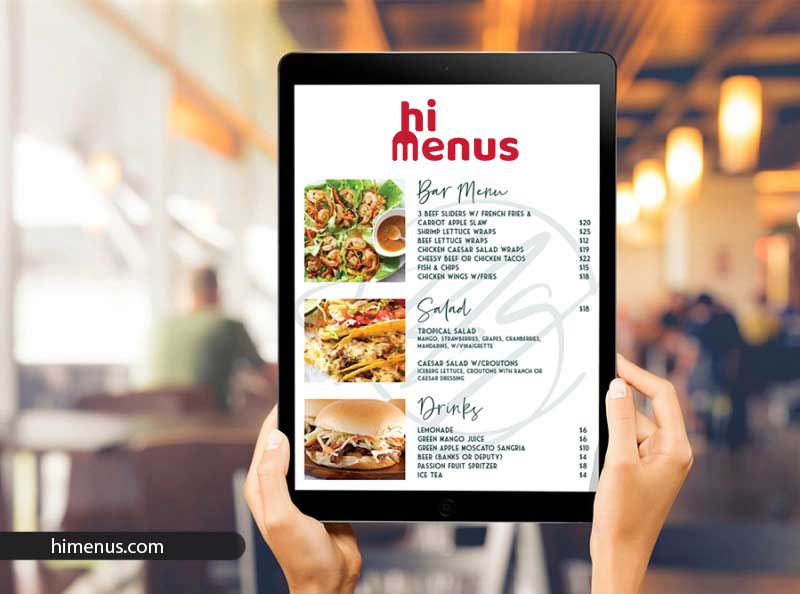 Innovate Dishes
Modern problems require modern solutions and that is why innovation in your restaurant's menu is very important. So, when you want to drive the most table turns possible without sacrificing brand integrity and customer satisfaction you should seriously upgrade your menu and make it interesting enough for people so that they are compelled to order more.
You can look up in the kitchen display which items are the customer's favorite with less preparation time and create a menu based specifically on them. This will not only help in improving your guest's perception of the speed of service but will also increase table turns and help in making the most even in a reduced capacity.
Promotional Offers
Promotional offers are a huge help in customer retention and you should use them very wisely. Always make sure that you check all the data and stock costs and then make a decision. It is not wise to give a discount on high sales weekends but it will be beneficial for you if you consider an offer on a low sale weekday. You can easily add the offers to your القائمة الرقمية ، and even advertise them on the portal you are using such as HiMenus to get the most out of it.
Final Words
It is time to use your menu management knowledge to get the most financial gains you can because your restaurant deserves all these benefits. But everything will be possible when you use the right system so head over to https://himenus.com/ and get your restaurant registered there to get valuable insights and amazing services for your place.